Kitty Summer Social at Harmony House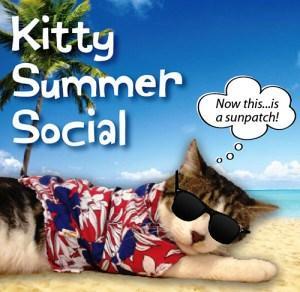 Harmony House goes  crafty cool for their 2nd anniversary in their eco-friendly shelter as they hold their Kitty Summer Social, June 8 from 1 to 4 p.m., 2914 N. Elston Ave. 
This fundraiser, once again, is a shopping fare, with cat toys and beds, but this time they have added recycled arts and crafts! 
A no-kill cageless shelter, Harmony House receives no city, county, state or federal funding. They rely entirely upon contributions to provide for the cats. 
Adoption fee is $85 for a kitten or adult cat up to 7 years of age and $75 for cats 7 years or older, and includes the following services performed prior to adoption:
Spay / neuter surgery
Vaccinations for rabies, distemper, rhinotracheitis and calicivirus
Treatment for fleas, earmites, and internal parasites
Testing for Feline Leukemia and FIV (feline immunodeficiency virus)
There are some adoption requirements which can be found online. 
Adoption hours are:
Wednesday and Thursday 2 to 5 p.m.
Saturday and Sunday, 1 to 5 p.m.  
If you want to be inspired to adopt, Harmony House videos might do the trick. 
Related:
Crime Stats By District
Columnists