Pet food recalls include mysterious drug contamination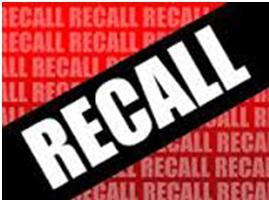 In 2007, hundreds of dogs and cats began dying from crystals blocking their kidneys. That tragedy set off change in the pet food industry.
Pet food is safer, more transparent and more regulated than before, Cathy Enright, President and CEO of the Petfood Institute (PFI) told Petfood Industry. However there have been two companies who have recently made voluntary recalls. 
Evanger's Dog and Cat Food is one and Blue Buffalo it is the other.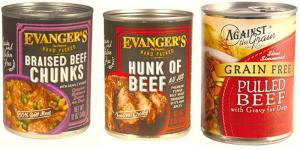 Evanger's 
While Evanger's Dog and Cat Food voluntarily recalled product because at least one lot contained horse meat and pentobarbital, a barbiturate used to euthanize animals and as a human sedative and anti-convulsant, as well as in human executions and physician-assisted suicides, its source is still a mystery a month later. 
The first recall was at the beginning of February for specific lots of its Hunk of Beef, it expanded to Evanger's Braised Beef and Against the Grain's Pulled Beef products. 
According to the FDA (Federal Drug Administration), "Oral exposure to pentobarbital can cause drowsiness, dizziness, excitement, loss of balance, nausea, nystagmus (eyes moving back and forth in a jerky manner), inability to stand, coma and death. Consumers who notice these symptoms in their pets should consult their veterinarian." 
They also say the following bar codes are being recalled:
Evanger's: Hunk of Beef: 20109
Evanger's: Braised Beef: 20107
Against the Grain: Pulled Beef: 80001
These three products were manufactured between December 2015 and January 2017, and have expiration dates of December 2019 through January 2021. 
The pet food industry reported that five dogs became ill and one of the five passed away after consuming the Hunk of Beef Au Jus product with lot number 1816E06HB13. 
Though that is the only lot known to be contaminated, Evangers is voluntarily recalling Hunk of Beef  products that were manufactured the same week, with lot numbers that start with 1816E03HB, 1816E04HB, 1816E06HB, 1816E07HB and 1816E13HB, and have an expiration date of June 2020. The second half of the barcode reads 20109, which can be found on the back of the product label. 
Illinois, Indiana and on line are among the locations where the specific lot numbers on the 12-ounce Hunk of Beef cans manufactured the week of June 6 to June 13, 2016 were sold.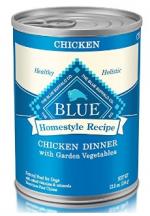 Blue Buffalo
According to Pet Food Industry, a single production run of the 12.5 ounce cans may have been contaminated with aluminum. Thus, Blue Buffalo recalled cans of their Homestyle Recipe Healthy Weight, Chicken Dinner with Garden Vegetables dog food. The recalled dog food is UPC: 8-40243-10017-0 with a Best by Date of August 3, 2019.
That expanded to 17 varieties of BLUE Divine Delights 3.5-ounce cups and BLUE Wilderness Trail Trays 3.5-ounce cups on Mar. 6.
At issue is the quality of the foil seal on the top of the cup. No other Blue Buffalo products (including any variety of Divine Delights not listed below) are impacted by this issue. Blue Buffalo is not aware of any dogs becoming ill from these products.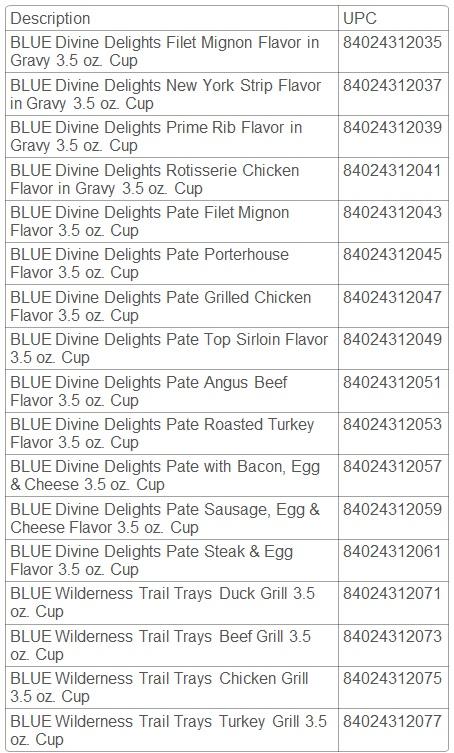 Investigation and results
Evanger said that the issue was because of their supplier. But, the FDA said the suppliers "… have systems in place to ensure that euthanized animals are segregated from animal protein going for animal food use."
The investigation continues because to date no one can answer the question, "How did the drug get into the food in one lot?"
What to do
Although it has been verified that little or no Evanger product remains on store shelves, consumers should check their shelves. Refunds will be given  from where ever the product was purchased. Consumers with questions may contact the company at 847.537.0102 between 10 a.m. to 5 p.m. (CT), Monday through Friday.
Blue Buffalo Customers may return cans for a full refund at their local retailer. For more information, please call 866.800.2917.
Related:
Crime Stats By District
Columnists