Prediction: Another worldly experience at Harmony House Sunday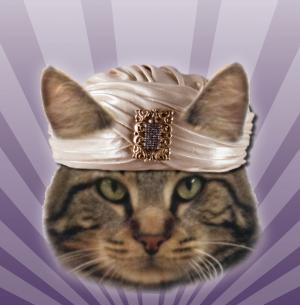 "Gaze into my eyes…breathe deeply….hold it…exhale and remember to go to Harmony House, 2914 N. Elston, for a reading on Sun., Aug. 17, from 1 to 4 p.m.," said Swami Casimir. There will be readings and lots of things to buy at the Cat Psychic Fair. 
Admission is free but Clairvoyants Beverly Koeppel, Alicia Halloran, Janet Green and Theresa Flemming will do 20 minute readings for $20. You may bring a photo of your pet, but it is not required. Casimir suggests you arrive early because readings are very popular and they bookup early. 
There are lots of great prizes in the Big Raffle too. It will be held at 4 p.m. 
Sorry to report that pets are not allowed at the Fair. This is a human event only.
Related:
Crime Stats By District
Columnists