Psychic readings … the cat's meow at Harmony House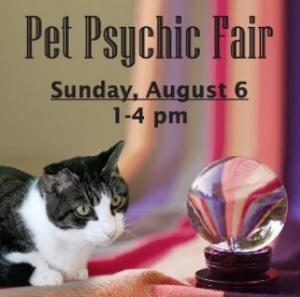 Humans may get insight about their current pet's thoughts during psychic readings at Harmony House for Cats, 2914 N. Elston, Sun., Aug. 6, from 1 to 4 p.m. 
Those wanting pet readings are recommended to bring a photo. Humans may also ask questions about their personal life, work, romance or loved ones who have passed. 
Admission to the event which includes homemade appetizers and dessert samples, cuddling with kittens and cats and shopping opportunities are free but the readings are $20 for each 15-minute reading. 
Winning tickets for the Bag Raffle and Whisker Kisses Raffle will be drawn at 4 p.m.
Related:
Crime Stats By District
Columnists