Saturday Yard Sale to benefit cats and kittens: Rain or Shine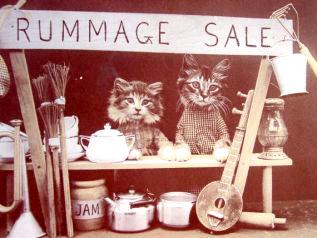 Rain or shine, cats and kittens will be helped by shoppers at the Harmony House Yard Sale on Sat., May 20, between 10 a.m. and 3 p.m. in 2914 N. Elston Ave.  
The sale will include a treasure trove of electronics, artwork, tools, books, music, movies, sporting goods, furniture, toys, appliances, housewares, collectibles, jewelry, home decor, linens, pet care, lawn and garden, children's toys, holiday items and even medical equipment (canes, walkers, etc). 
"You name it, we have it," says Linnea Blomgren, longtime volunteer at the no-kill shelter. She also asks that shoppers enter the yard on George St.
Related:
Crime Stats By District
Columnists