Tax payments today? Why? Options?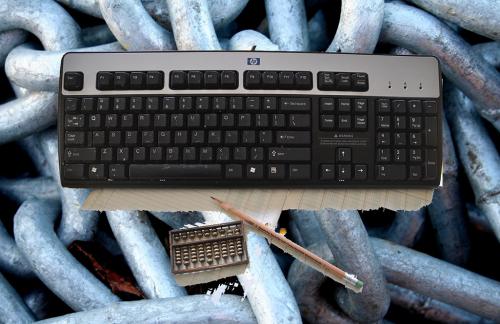 "Do I or don't I have to make a State of Illinois 1st quarter 2020 estimated profit tax deposit today," ask several business owners as well as contract and gig workers.
If you fall under one of those categories and you expect to earn a profit this year, then "yes." Get out your abacus or go to your computer then open your checkbook or get online and make that 1st quarter estimated profit deposit to the State of Illinois today! 
Remember, however, that both the Federal and Illinois 2019 Tax Returns have a new deadline of July 15. That does not mean that you cannot submit them and pay them before that date. You may. 
"Illinois was in a financial mess before this corona pandemic hit," explains Andrew Balderson, the owner of the accounting firm, Balderson & Company in Bucktown. "They need cash and there are companies and individuals making money. 
"We are telling clients that they have options. If they believe that they are going to make a profit this year, that is great and they should make a deposit of one-fourth of their anticipated profit. However, if they have made no profit in this quarter, we suggest that they do not make a deposit. 
"I can see how the state could assess penalties under the rules in place – however, I don't think it is necessarily fair as the changing deadlines are confusing to taxpayers." 
Personal services such as hair and nail salons along with massage and physical therapists are totally out of work. Most food industry and related service workers have no jobs either, so they cannot be expected to have had a "profit" during the first quarter. 
"It is a chain," explains Fellipa Janik of the 17-year-old Janik's Café, 2011 W. Division St. "We are not being given any concession from our landlord. There are the utility bills, electric and gas, food and staff that must be paid for. If I cut back on what I order, like half rather than a full crate of tomatoes, it costs me more per pound. So I buy more than I need and give away some of the food or take it home."  
As Janik explains, the income which might have been around $3,000 a day is now like $500. Yet, she needs to maintain some staff because she cannot do everything to fill orders. "It is like a chain," she explains. "One thing is linked to another and paying a tax deposit on a possible 2020 profit does not seem realistic at this time." 
[Check out Janik's website menu and order via phone as their order on line is not functioning.]
Remember that ordering takeout or delivery from local restaurants is helping others survive through this unprecedented time. Our residents and businesses need each other. Another vacant or boarded up storefront will benefit no one.
Related:
Crime Stats By District
Columnists