Traffic Alert: Southbound lane Milwaukee Ave. at North will be shut down Monday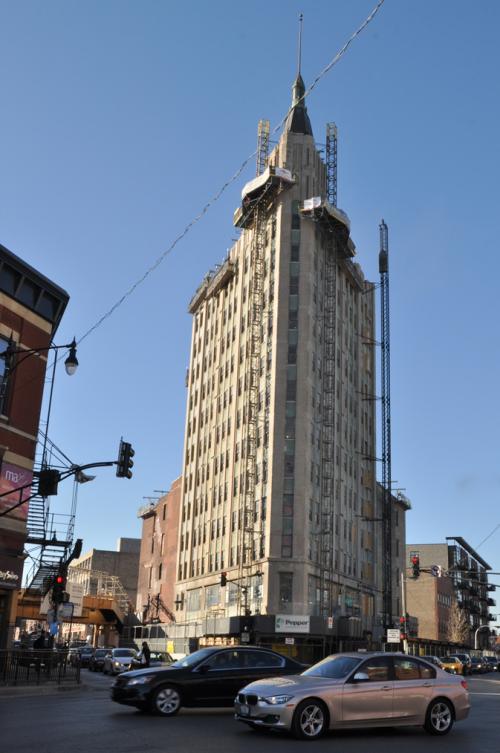 The southbound lane of Milwaukee Ave. will be closed on Mon., Nov. 2, in the 1600 block from about 7 a.m. until approximately 5 p.m., according to Convexity Properties, the real estate and management arm of DRW, Holdings, LLC, who are developing the 1929 Northwest Tower Building. 
Whereas they will have a flagman and this will shut only about a 150 foot expanse of street. Traffic and thus wait times are expected to be substantial.
It is suggested to find an alternative route for that time on Monday.
Earlier this year, they were able to take steel up to the roof in pieces to create the new roof structure for the bar. Then they wielded it together, creating the needed space. 
Their new task is get steel to the top of the building to enclose the elevator shaft. The exterior elevator will not be able to handle that load. Thus, they need to bring in a crane and close down the street for a few hours.
Expressing the feelings of many in the neighborhood who have watched the Tower building stall in the hands of others, Ed Tamminga, Chair of the Wicker Park Committee's Preservation and Development Committee, said, "There has been noticeable progress on the Tower. This will be a great contribution to the neighborhood.
Related:
Crime Stats By District
Columnists