Don't throw them away..recycle the Amaryllis for next year!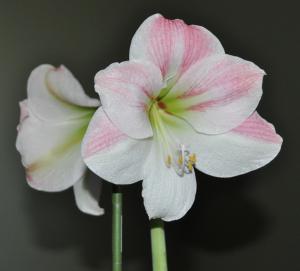 Now that Christmas is over and the decorations are coming down, it is time to consider what to do with the amaryllis you purchased or received as a gift.
With a little TLC (tender loving care) they will rebloom again next year.
In fact, I have not been able to get them to bloom again at Christmas! But...by January or February, they are a bloom in all their glory.
The picture shows an Apple Blossom amaryllis which has bloomed for several years. These plants multiply. This year I will have 20 plants blooming thru February.
It is not difficult and instructions are given in "Recycle Your Amaryllis."
Related:
Crime Stats By District
Columnists