ChiME charmed the socks off the Polish Triangle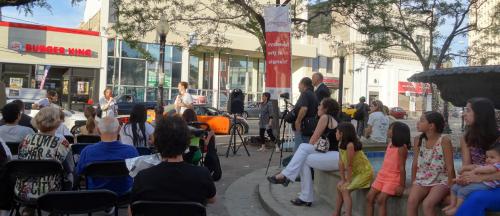 If you wandered past the Division Blue Line stop on Tuesday you probably could hear the melody on the wind as students from the Chicago Center for Music Education (ChiME) playing for the local event, Tuesdays at the Triangle.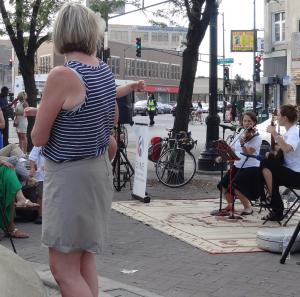 ChiME, formerly known as the Suzuki-Orff School of Music, believes in providing a music education to a diverse community as a path for social, emotional and character development. They have been doing that since 1981. Overall, ChiME provides music education to around 2,500 children per year. They offer a variety of programs for people of all ages year round.
Various students and teachers came on stage and performed a variety of music from classical to tango. Each piece was beautifully done. The dedication of the teachers and the students played out in the concentration they gave each piece. They performed so well there was an encore demanded.
Unfortunately, the night had to end early. The Chicago Youth Symphony's Steel Drum Orchestra, scheduled for the second half of Tuesdays at the Triangle, did not show. Even so, people stayed and enjoyed the nice summer night. Some were hula hooping and others grabbed a bite to eat from Cevapcici Chicago and Sweet Cakes.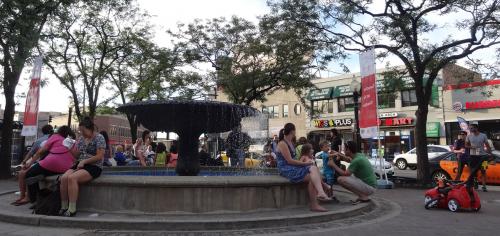 Related:
Crime Stats By District
Columnists