Commercial Park teamed with "spirited" creativity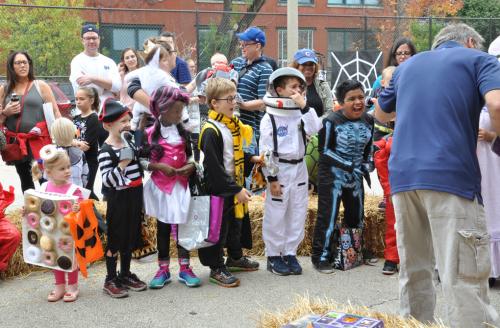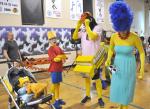 Commercial Park's Halloween event never disappoints their large crowds and this year's celebration was no exception on Sat., Oct. 29. 
Activities inside conjured up views into the future with two fortune tellers while many added to their sugar consumption with various treats. 
Craft tables let kids and parents get their creative on, which was also evident by some of their costumes. 
Outside there was a photo op area and hay bails for sitting during story telling with Bill Dahms. That activity gets lively when the music starts and so does the "singing." 
Chicago Police Department 12th District Officers Pruszynska, Ramirez and Tamez were on hand too. They were the lead and end cars for the parade to assure a safe journey around the are park. This will be Officer Aneta Pruszynska's last Halloween in the 12th District as she is moving to another District.
Related:
Crime Stats By District
Columnists