Matt Ulery's Loom at the Polish Triangle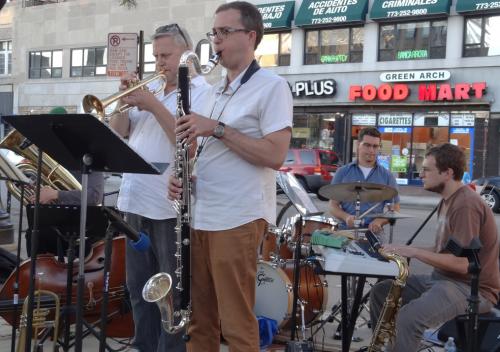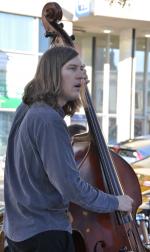 Serene sounds of Matt Ulery's Loom, jazz quintet, filled the Polish Triangle this past Tuesday. The sounds mixed together, intertwining with the fountain and the traffic. They were performing as a part of the summer event, Tuesdays at the Triangle from 6 to 8 p.m.
The members of Matt Ulery's Loom included Rob Clearfield on the keyboard, Jon Deitemyer on drums, Russ Johnson on trumpet, Geof Bradfield on bass clarinet, and of course Matt Ulery who plays on double bass. They used the event as a time to sell some cd's and vinyl.
Also making an appearance was Chicago's own food stands, Cevapcici Chicago which serves their delicious Croatian sausages and Sweet Cakes Bakery which serves baked goodies, sweet and savory.
Related:
Crime Stats By District
Columnists