Real "roots" reggae drew a crowd despite the impending storm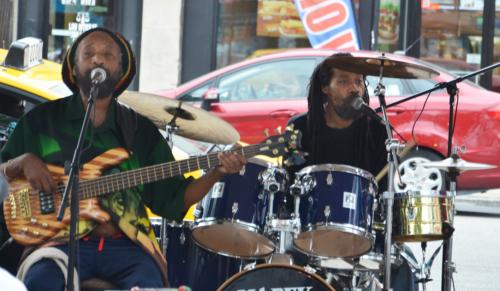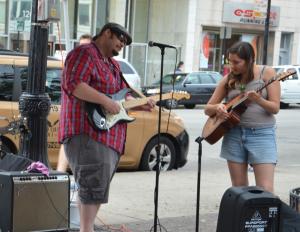 Although all signs pointed to rain, DeHurricane Band decided to play at this weeks Tuesdays at the Triangle from 6 to 8 p.m., Aug. 18.
Their sweet reggae beats slowly brought people in, they played many renditions of classic love songs, including some rock ones like "I shot the Sheriff." They even let a young girl with a guitar who was watching come in and join them for a song.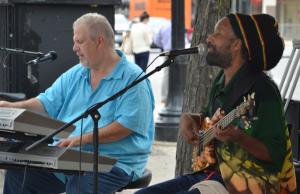 From one song to the next, the storm drew closer but, no one seemed to remember as the night cooled off. The band kept playing and as Cleve "Hurricane" Jean Jacques, lead vocalist and bass player, kept saying "hope DeHurricane can keep the storm at bay."
And even as the first signs of rain started to fall, people used the Polish Triangle as their own personal dance floor. The night began to cool and if people were hungry Sweet Cakes was there offering something sweet to go along with the relaxed atmosphere.
Related:
Crime Stats By District
Columnists