Three free recycle dates left for WPB SSA #33 recycling 2019 recycling service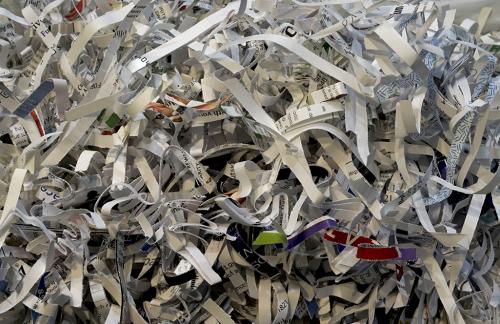 The last three free WPB SSA #33 dates of recycling are July 13 and Sept. 14 at Burr Elementary School, 1621 W. Wabansia, and Sat., Oct. 12, at A.N. Pritzker Elementary School, 2020 W. Evergreen. Time for all the shredding and e-recycling events is from 10 a.m. until noon. 
Paper Shredding
All those paper  records that should never be seen by anyone else but you may fill up to 3 boxes/bags. Shred It will do just that as you watch. 
If you have more than the three container limit, that is ok too but a there is a $5 per box/bag charge for each extra container. As in previous years, Shred -It is the vendor. 
Computer Recycling
Computers, laptops, monitors, printers, computer cables, mice, keyboards, fax machines, TVs, VCRs, DVD and MP3 players, video game consoles, cell phones and video equipment are all accepted for recycling. 
The collector, Shore Ecycle, will wipe clean all hard drives and will provide a full report upon request.
Systems that cannot be refurbished will be recycled responsibly. 
NO HOUSEHOLD APPLIANCES, PLEASE
Items not accepted include air conditioners and car batteries as well as refrigerators and other large appliances.
Related:
Crime Stats By District
Columnists