First indoor 2019-20 Farmers Market opens Sunday: Logan Square
While the Logan Square Farmers Market (LSFM) is an indoor event on Sundays from Nov. 3 thru Mar. 29 from 10 a.m. to 3 p.m. at 2363 N. Milwaukee (Emporium), this premier market will have some outdoor vendors. 
"Geneva Lakes Produce & Iron Creek Organic will be set up outside!
And the final flower harvest before this week's snowfall will be at The Flower Garden. 
"Show them some love for braving the elements all day long to feed us and brighten our homes," encourages Rosie, LSFM Market Manager. 
In fact the two produce vendors will be at the markets through November. 
There will be 30 to 35 vendors weekly from a pool of approximately 45, explained Jessica Wobbekind, Logan Square Chamber's Executive Director. 
This first week Bungalow by Middle Brow and Pecking Order will have prepared foods ready to be eaten on site. 
Note that the LSFM will be closed on Dec. 1 and 29. 
The second annual Wicker Park Farmers Market is taking November off. They will make an indoor appearance on Saturday, Dec. 7, Jan. 4, Feb. 1, Mar. 7 and Apr. 4. 
Their hours will be 10 a.m. to 3 p.m. The indoor venue is changing to The Robey Hall, 2022 W. North Ave., just west of the entrance to The Robey Hotel.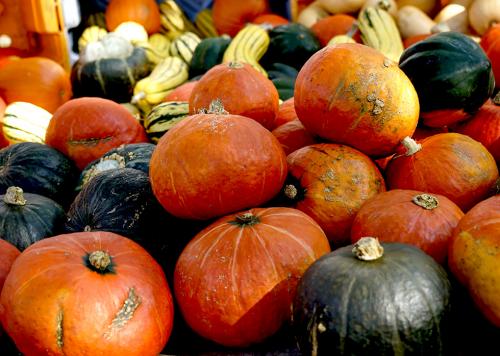 Related:
Crime Stats By District
Columnists