Food and wellness paired at last two Wicker Park Indoor Farmers Markets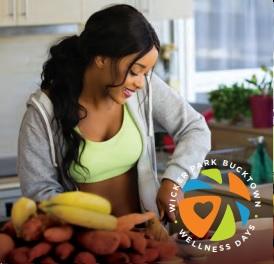 Adding to the appeal of the regular Wicker Park's Farmers Market will be ways to deal with life's balance of mind, body and spirit in the Chop Shop, 2033 W. North Ave., Sat., Apr. 13 and Apr. 20, from 10 a.m. to 3 p.m.
This is the second year that Wellness Days, organized by the Wicker Park Bucktown Chamber of Commerce, will focus on physical, mental, emotional and spiritual aspects of life, sponsored by MedSpring Urgent Care and Health Source of Chicago Wicker Park. 
There will be things to learn, things to do and things to be pamper the most stressed attendees. 
"To get the best giveaways, be sure to come early," advises Market Manage Alice Howe. 
The regular market vendors will be there too and the weekly scavenger hunt for kids will entertain the younger visitors.
Though the Easter Bunny was at the Mar. 30 market, there will be an Easter Egg hunt at the Apr. 20 market.
Related:
Crime Stats By District
Columnists