Logan Square Farmers Market open every Sunday with 80 rotating vendors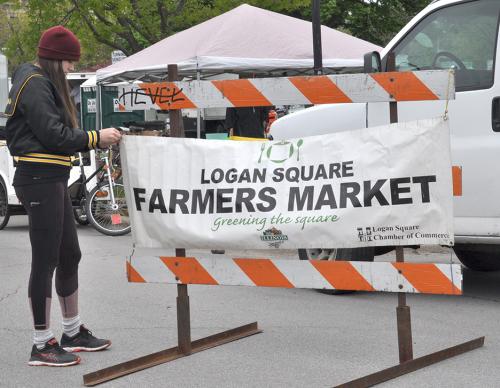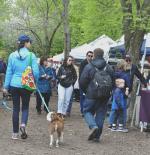 Logan Square Farmers Market, 3107 W. Logan Blvd., at Milwaukee Ave, is now open for business every Sunday from 10 a.m. to 3 p.m., rain or shine, until Oct. 27.
Thousands participated in last week's first market of the season, despite the cool, rainy weather as a bevy of vendors tantalized their senses.
Explaining about the excitement for this year's market, Jessica Wobbekind, Logan Square Chamber of Commerce's Executive Director, said that this year there are more vendors than ever before. "We have 80 vendors who will be cycling in and out our 25 week season."
Those vendors break into four categories: produce farmers, farmers/producers, bakers/processors and prepared food and frozen treats.
This week the market team asks, "Help us appreciate the glorious, and short season of morels AND ramps. Plan to include them in your meals this week."
Community tables, this week, will feature Northlight Architects and Friends of the Bloomingdale Trail (FBT).
Northlight is offering a free 10-15 minute consultation on your home renovation project. FBT will be on hand to answer questions about the popular elevated trail that cuts across several neighborhoods.
From 10 to 11 a.m. Tula Yoga Studio will lead an all-level community yoga class for the sixth year at the LSFM!
Class is first come, first serve. The class is offered at no charge but donations are accepted to support ongoing costs of the LSFM! LSFM Market Volunteers receive discounted classes through Tula's YogiCitizen Program.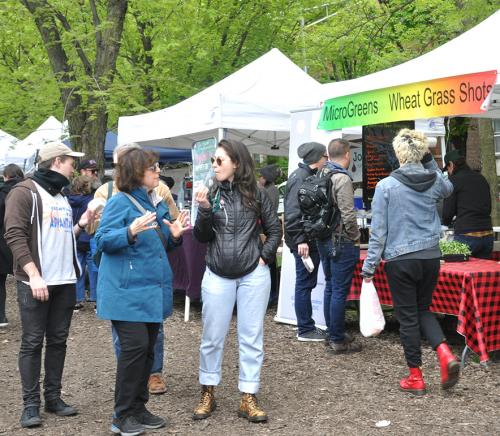 Related:
Crime Stats By District
Columnists