Sunday is last outdoor Farmers Markets in Logan Square and Wicker Park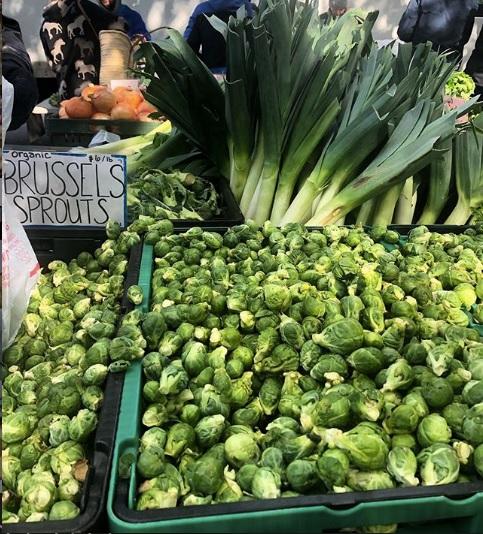 The thrill of the hunt for just the right tomato or the perfect Brussel sprout at the outdoor farmers markets in Logan Square and Wicker Park ends this Sunday. 
Wicker Park Farmers Market will be in the Park at 1425 N. Damen from 8 a.m. to 2 p.m. while the Logan Square Market is on Logan Blvd. at Milwaukee Ave., 3107 W. Logan Blvd., and runs from 10 a.m. to 3 p.m. 
The following week, Nov. 3, the Logan Square Farmers Market returns to the Emporium, 2363 N. Milwaukee Ave. for the first of their indoor markets. They will not be open on Dec. 1 and Dec. 29, but they will be there every other Sunday through Mar. 29. Their hours are 10 a.m. to 3 p.m. 
Wicker Park's second annual indoor market has a new venue and new times for this season. 
The location will be The Robey Hall, 2022 W. North Ave., just west of the entrance to The Robey Hotel. It will be held on the first Saturday of the month from December 2019 through April 2020, starting at 10 a.m. and going to 3 p.m. 
Mark your calendars for Dec. 7, Jan. 4, Feb. 1, Mar. 7 and Apr. 4. 
Following the 2019 summer market's precedent, the winter market will be plastic-free again, with on-site composting with Healthy Soil Compost, and featuring some of the fan favorite vendors such as Beacon Doughnuts, Frogtown Juice Co., Zefiro Chicago, Avrom Farm and more! The market will also feature a few new vendors to be announced later.
Photo courtesy of the Logan Square Farmers Market
Related:
Crime Stats By District
Columnists