FREE: Life saving flu shots are available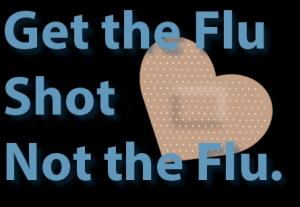 Recommending that residents should get the flu vaccine by the end of October, the Centers for Disease Control and Prevention (CDC) says that It takes about two weeks after getting the vaccination for antibodies to develop in a person's body. 
Getting the vaccination makes getting and spreading the flu less likely. 
According to a National Foundation for Infectious Diseases (NFID) survey, 60% of adults think that the flu vaccine is the best preventive measure against flu-related deaths and hospitalizations but only 52% said they planned to get one this season. 
While flu vaccine can vary, it can reduce the risk of getting the flu by 40 t0 60%. 
Even if you get sick, a flu shot will reduce the number of days you are sick and drastically lower the chances you will be hospitalized or die from flu, says the NFID. Even after people have recovered from their illness, the inflammation that accompanies the disease puts people at greater risk for heart attack and stroke, even weeks after their flu symptoms have gone away. 
Locations for free vaccinations (It is recommended that these times and locations be verified)
1st Ward, 1958 N. Milwaukee Ave., Thurs., Oct. 3, 4 to 7 p.m.
2nd Ward, 1400 N. Ashland Ave., Thurs., Oct. 3, 10 a.m. to 2 p.m. 
26th Ward, 2511 W. Division St., Fri., Oct. 4, 9 a.m. to 1 p.m.
27th Ward, 4 N. Western Ave., Unit 1C, Oct. 24, 11 a.m. to 3 p.m.
32nd Ward, 2657 N. Clybourn Ave., Fri., Oct. 18, 11 a.m. to 3 p.m.
City Hall, 121 N. LaSalle, 2nd floor lobby, Thurs., Oct. 17, and Dec. 3, 9 a.m. to 2 p.m.
First United Methodist Church, Chicago Temple, 77 W. Washington, Oct. 2, 11 a.m. to 3 p.m.
Related:
Crime Stats By District
Columnists