Christmas Hours: Chicago Public Libraries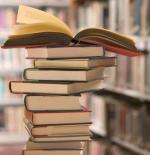 All Chicago Public Library locations, including the Harold Washington Library Center and the Woodson and Sulzer Regional Libraries, will be open on Thurs., Dec. 24, from 9 a.m. to 3 p.m. with the exception of Galewood-Mont Clare which will be closed.
All locations will be closed on Fri., Dec. 25. Normal scheduling returns on Sat., Dec. 26.
Related:
Crime Stats By District
Columnists