Father's Day: Thank you Sonora Louise Smart Dodd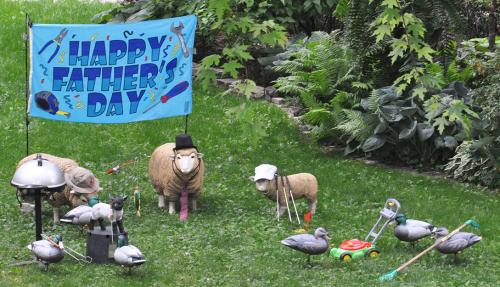 Appreciative of how her widowed father was raising her and her five brothers, Sonora Louise Smart Dodd began campaigning in 1909 to have a Father's Day like the United States' Mother's Day, established in 1908. Her persistence succeeded after more than six decades! 
It was 1972 when then President Richard Nixon established the third Sunday in June as Father's Day. 
Like so many other "normal" activities, Father's Day has taken on a whole new look during the COVID-19 pandemic. 
As you can see above the Wicker Park Sheep and Duck families are celebrating...somewhat social distancing.
Send us pictures and words about your celebrations and we'll share them with other readers. Or, comment below.
Related:
Crime Stats By District
Columnists