Be an informed voter who votes on Tuesday March 15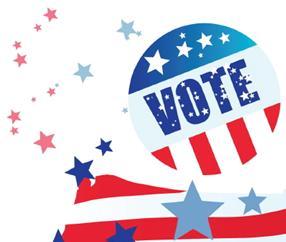 Polling places will be open in Chicago from 6 a.m to 7 p.m. on Primary Election Day, Tues., Mar. 15. Be an informed voter.
If you are not registered you can register and vote on the 15th. To register to vote, you must:
 be a U.S. citizen
 be born on or before November 8, 1998
 live in your precinct at least 30 days before the election
 not be in prison/jail serving time for a conviction
 not claim the right to vote elsewhere 
To verify your voter registration, locate your polling place and see a sample ballot Click Here. 
Another sample ballot is available at Ballot Ready. 
Endorsements
The Chicago Sun-Times had a process that all local candidates were put through, resulting in an endorsement or not. 
The Chicago Tribune had an online form that could be filled out for a candidate, thus unclear that the candidates filled them out. Answers appear more comprehensive online than when interviewing the candidate. In the case of the 2nd District State Senate race, the Tribune's "statement" is from candidate Alfaro's literature. 
Judicial Races
In the Judicial races, there are four major sources to check out:
The Chicago Bar Association offers two guides. One is the "Pocket Guide" and the other the "Green Guide."  The former gives detailed information about each candidate while the latter lists candidates by slot with the rating of "HQ" for highly qualified, "Q" for qualified  and "NR" for not recommended.
The Alliance for Bar Associations for Judicial Screening is comprised of the Asian American Bar Association of the Greater Chicago Area (AABA), Black Women's Lawyers Association of Greater Chicago (BWLA), Chicago Council of Lawyers (CCL), Cook County Bar Association (CCBA), Decalogue Society of Lawyers (DSL), Hellenic Bar Association (HBA), Hispanic Lawyers Association of Illinois (HLAI), Illinois State Bar Association (ISBA), Lesbian and Gay Bar Association of Chicago (LAGBAC), Puerto Rican Bar Association of Illinois (PRBA), and Women's Bar Association of Illinois (WBAI), working collaboratively to improve the process of screening judicial candidates in Cook County, Illinois. Their evaluations are:
"HQ" for highly qualified, "WQ" for well qualified "Q" for qualified and  "NQ" for not qualified. In addition they list recommendations as "HR" for highly recommended, "R" for  recommended, "NR" for not recommended "NE" for not interviewed through no fault of the candidate.
The Chicago Council of Lawyers has an evaluation process that results in: Well Qualified, Qualified, Not Qualified and not recommended. This is the link to their ballot.
From the Illinois Bar Association comes three levels as well Highly Qualified, Qualified and Not Recommended.
Related:
Crime Stats By District
Columnists