Fall back and remember to...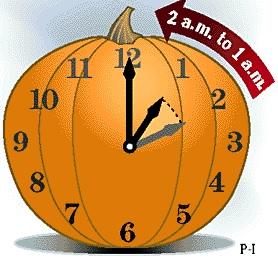 The bewitching hour to capture the lost hour from this spring is 2 a.m., Sunday, Nov. 5.
However, unless your clocks sync with the atomic clock, you will need to manually go to each of your clocks to return them to standard time.
If in doubt about the time, check it out on the government website.
And remember, this is a good time to check your safety devices such as smoke detector batteries too.
On and off timers for lights is another device that may need attention.
By doing these tasks Saturday night, you will be able to thoroughly enjoy the piling up an hour of zzzz. On the other hand, you may impress others by showing up early for your Sunday activities.
Related:
Crime Stats By District
Columnists