First 2016 Shred and E-Waste Recycling Event Saturday: WPB SSA #33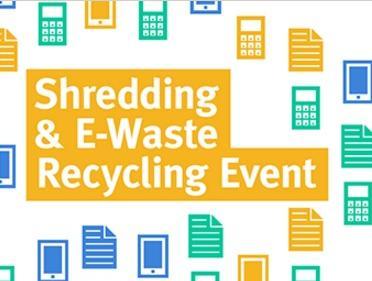 As temperatures rise, shredding and recycling begins Sat., Mar. 12, thanks to WPB (Wicker Park/Bucktown) SSA#33. The location is the A. N. Pritzker School parking lot, 2020 W. Evergreen from 10 a.m. to noon. 
The WPB reports that last year they collected  an estimated 16 tons of paper and four tons of electronics for recycling. 
2016 Dates
|The dates for 2016 are every other month:  March 12, May 14, July 9, Sept 10 and Nov 12. Time is from 10 a.m. to noon each day. 
Recycling day
Truck space is limited so please limit your shredding to three bags full. 
E-waste may include Computers, laptops, monitors, printers, computer cables, mice, keyboards, fax machines, TVs, VCRs, DVD and MP3 players, video game consoles, cell phones and video equipment.
NO HOUSEHOLD APPLIANCES, PLEASE!
Related:
Crime Stats By District
Columnists