Boo-Palooza returns to Wicker Park Saturday in celebration of Halloween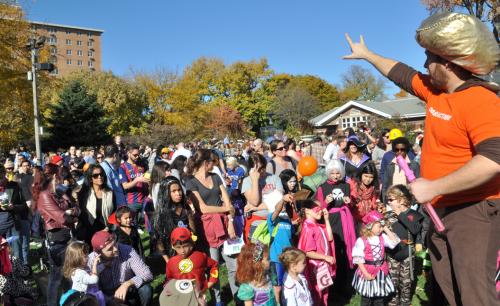 Boo-Palooza returns this year with dancing, selecting a pumpkin from the Pumpkin Patch, an amazing  journey through A Maze, bobbing for apples, activity tables and two costume parades, plus much more in Wicker Park, 1425 N. Damen, Sat., Oct. 27, from 10 a.m. to 2 pm. The rain date is Sun., Oct. 28.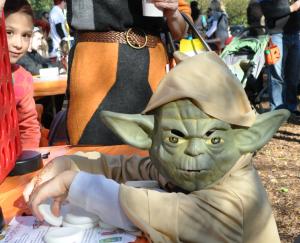 With a suggested donation* of $10 per family or two to four adults, the event will kick off in the middle of the field at 10 a.m. with Dance to Evolve engaging children with dancing. Mr. Dave picks up the beat at 10:30 a.m. 
Then the ultimate highlights of this Halloween extravaganza, the Adult and Children Parade, starts at 11:30 a.m. followed by the Dog and their Human Parade at 12:30 p.m. 
Prizes in the first parade are: Best Child's Costume, Family Group Costume and Adult Costume. Best Dog, Dog & Family Group and Most Creative for the second parade.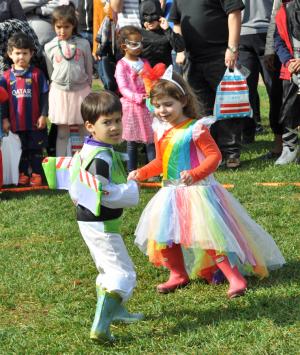 Adding to the fun and excitement of the day from 10 a.m.to 2 p.m. are:
Ghost Bingo for all ages  inside Field House from 10 to 11:15 a.m. only
Activity tables Presented by Community Organizations and Businesses
Dog Activity Area
Pumpkin Patch and Pumpkin Decorating
A MAZE – Just Try to Find Your Way OUT!
FIND the 'Needle' in the Straw Stack
Bobbing for Apples & Apples on a String
Face Painting
Throughout the event, a bevy of activity tables will be offering more opportunities for fun, learning experiences.The event is designed and produced by the Wicker Park Advisory Council and Garden Club in partnership with the Chicago Park District.
But none of this would occur without the support of many volunteers from the AT&T Chicago Team, Chicago buildOn, Chicago Bulls College Prep, Holy Trinity High School, Josephinum Academy, Junior League of Chicago DONE IN A DAY and the Wicker Park Advisory Council and Wicker Park Garden Club.
Event sponsors are:
Wicker Park Bucktown Special Service Area #33
Christy Webber Farm & Garden Center
1st Ward Alderman Joe Moreno
2nd Ward Alderman Brian Hopkins
32nd Ward Alderman Scott Waguespack
Ask Nagel Realty
Berkshire Hathaway Home Services Koenig Rubloff
Culliton Quinn Landscape Architecture
Wicker Park Bucktown Chamber of Commerce
Bucktown Community Organization
Wicker Park Committee
Also key to the event are the activity areas sponsored by: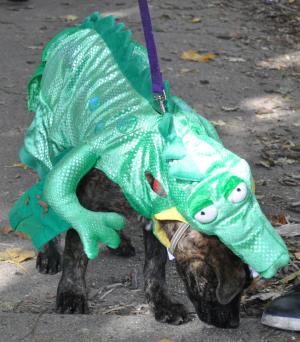 Black Diamond Solutions (The Maze)
Chicago Signs & Screens (The Maze)
Goldfish Swim School (Pumpkin Patch & Pumpkin Decorating)
Kambs-Jennings Group of Compass Mortgage (Face Painting)
Melissa Conyears-Ervin – State Representative 10th District (Face Painting)
Nichols Farm & Orchard (Bobbing for Apples)
Pearachute Kids (Face Painting)
Shelby Beierle Hasten – @ Properties (The Maze)
SIEF International School (Face Painting)
Wicker Park Lutheran Church (Pumpkin Patch & Pumpkin Decorating)
*Donations will fund the 2019 Create Series Events in Wicker Park
Photos by Elaine A. Coorens from previous Boo-Palooza events 
Related:
Crime Stats By District
Columnists