Robbery Alerts: Humboldt Park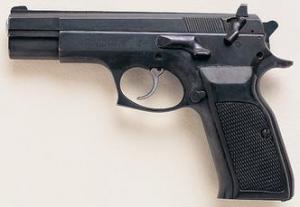 Robbery incidents on W. Division St. in Humboldt Park have caused the Chicago Police Department's 12th District to issue an alert. 
In one incident in Beat 1211, the victim experienced an offender pulling up in a blue Toyota pointing a handgun from inside the car. Then a second offender jumps out of the car, strikes the victim in the face and grabs the victim's belongings. The offenders flee the scene in the Toyota. 
The second victim was approached from behind by an offender with black handgun with an extended magazine. He was walked to an alley where the robbery occurred. 
Incidents
2900 Block of W. Division St., Tues., Dec. 11 at 9:30 a.m.
2800 Block of W. Division St., Thurs., Dec. 13 at 3:45 p.m. 
Offenders
According to CPD, the offenders for each case are described as:
Case JB549703: Offender #1: Male, African American, 20's Offender #2: Male, Hispanic, 20's, Offender #3: Male, African American, 20's
Case JB551828: Male, African American, 18 to 25, 5'10", 170 lbs., black hair 
What you can do
Always be aware of your surroundings
Report suspicious activity immediately
If you are confronted by an assailant remain calm
Remember any unique physical characteristics (scars, limp, acne, teeth, etc...)
Never pursue a fleeing assailant, provide the information to the police
If video surveillance equipment is present, please save a copy of the incident for investigating detectives
If approached by a witness to the incident, request contact information
Dial 9-1-1 immediately and remain on scene when possible
Related:
Crime Stats By District
Columnists