Thefts and burglaries in CPD's 14th District: Wicker Park, Bucktown and Logan Square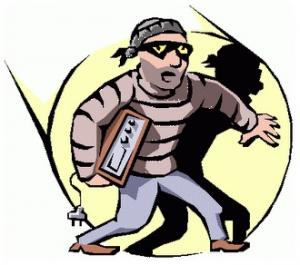 Recent auto, residential and commercial thefts and burglaries have caused the Chicago Police Department's 14th District to issue information and warnings. 
Thefts from vehicles
Thefts from vehicles have occurred twice in the last few days. They occurred in the dark.
In both cases a legally owned handgun and ammunition were stolen.
Items were taken:
1300 block of N. Ashland on Dec.16 at approximately midnight
1900 block of W. Crystal on Dec.17 at approximately 7:30 p.m. 
Burglaries at residents 
Two burglaries in the 2500 block of W. Belden. In one incident, the unknown offender(s) forced entry into an apartment while the resident was at work and stole a television, computer equipment and gift cards. In the other incident, the forced entry was to the garage where tools were stole tools. 
One occurred between 11:40 a.m. and 12:20 p.m. on Dec. 13 and the other between 10 p.m., Dec. 11 and 10 a.m., Dec. 12. 
Reference numbers for these cases are JB551578 and JB551603. 
Two other burglaries occurred on Dec. 6 in the same building in the 2200 block of N. Western. One was between 10 a.m. and 6 p.m. and the other between 9:30 a.m. and 8 p.m. 
Reference numbers for these cases are JB542871 and JB542999. 
If you have any information about any of these crimes, please contact detectives at Area North, 312.747.8263. 
For all cases, the police advise to:
Ensure all doors and windows are locked prior to leaving
Secure personal property out of plain sight in your vehicle
Do not leave firearms unattended in your vehicle
Be aware of this crime
Pay special attention to any suspicious persons in your area
Report suspicious activity immediately
Dial 9-1-1 immediately and remain on scene when possible
Provide a detailed description of the offender(s) including any vehicle description and license plate information
Related:
Crime Stats By District
Columnists