Two shot near Polish Triangle Saturday morning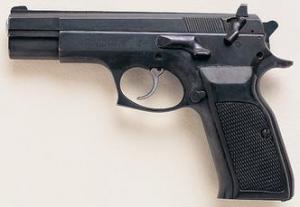 A 26-year-old man and 20-year-old woman were shot in a car on the 1100 block of N. Ashland Ave., near the Polish Triangle, at 4:23 a.m. Sat., Apr 13. Two others were also in the car but not injured.
Both victims, in good condition, self-transported themselves to John H. Stroger Jr. Hospital, 1969 W Ogden Ave.
As reported by the Chicago Police Department, the entire incident is surrounded in uncertainty. The male victim departed from the hospital before police were able to complete their interview.
The other two occupants of the car were also highly uncooperative and belligerent. Officers noted that the victims stories are inconsistent. In fact the shooting may not have happened where the male victim said it occurred.
No arrests have been made and Area Central Detectives are investigating.
Related:
Crime Stats By District
Columnists