Fire and Police Training Academy 2018 open for high school sophomores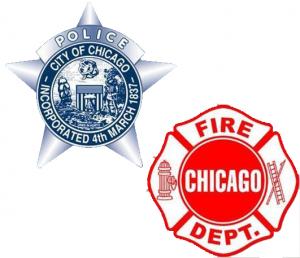 High school sophomores have an opportunity to learn more about the Chicago Police and Firefighter Training Academy (CPFTA) and being part of the Cadet Class of 2018. 
The two-year program is for students interested in careers in public safety, law enforcement, criminal justice and fire science. It was developed jointly by the Chicago Public Schools' Department of Career and Technical Education (CTE), the Chicago Police Department (CPD), the Chicago Fire Department (CFD) and the City Colleges of Chicago (CCC). 
Each year 250 public and non-public high school students are in a program the goals of which are to provide a pool of qualified applicants for the City's police and fire academies. 
The CPFTA program fulfills the two career education or elective credits that all CPS high school students need in order to graduate. The curriculum also allows juniors and seniors who are city residents to progress seamlessly from high school directly into any City College of Chicago to complete their Associate's degree. 
After completion of the two years in high school and two years at a City College, students will have met the minimum educational requirements to take the Chicago Police and Fire Department examinations for entry into their respective academies. 
As a cadet, students will:
Attend class two days a week from 4:30 to 7:30 p.m. at Chicago Police Academy or the Chicago Fire Academy
Have possible opportunity for paid summer internship if selected
Have financial assistance to attend a City College of Chicago
Have hands - on training with Chicago Police and Fire Instructors
Have preference in being considered for the Chicago Police and Fire Department Cadet Programs
Have team building and Community Service opportunities 
All sophomores who reside within the city of Chicago and who are attending public, private, chartered or are home schooled, are welcome to attend recruiting/ information sessions on the following dates and locations:
Date

Location

Address

Time

Wed.,
Feb. 24 

Schurz HS

3601 Milwaukee Ave

6 - 7:30 p.m.

Thurs.,
Mar. 10 

Currie Career Acad.

4959 S. Archer Ave

6 - 7:30 p.m.

Sat.,
Mar. 19 

Police  Academy

1300 W. Jackson Blvd

10 - 11:30 a.m.

Tues.,
Mar. 22 

Simeon Career Acad.

8147 S. Vincennes Ave

6 - 7:30 p.m.

Sat., Mar. 26 

Fire Academy

558 W. DeKoven St.

11 a.m.-12:30 p.m.

Wed.,
Mar. 30 

Taft HS

6530 W. Bryn Mawr Ave

6 - 7:30 p.m.

Wed.,
Apr. 6 

Fire Academy

558 W. DeKoven St.

5:30 - 7 p.m.

Tues.,
Apr. 12 

Kelly HS

4136 S. California

6 - 7:30 p.m.

Wed.,
Apr. 27 

Police  Academy

1300 W. Jackson Blvd

6 - 7:30 p.m.
Interested students must apply online by April 30 to be eligible as a cadet. 
For further information, please call 773.553.2486, email or check out the website.
Related:
Crime Stats By District
Columnists