Bucktown 5k Race has a new partner
RAM Racing's 2014 Bucktown 5K Race has a new partner this year. It is the Bucktown Community Organization (BCO). 
"BCO  is a proud partner in Bucktown 5K Race," says Steve Jensen, BCO President. "We know that many in the community enjoy participating in the race and now we can all benefit through this partnership. It will help us to beautify Bucktown and donate to our schools." 
While Running Away Multisport moved their store from North Ave. to Clybourn Ave a few years ago the race continues to be in Bucktown. It began 13 years ago and has grown from 500 participants in 2001 to over 5,000. 
This year's route is below. Street  parking and towing information will be on the BCO website closer to the run.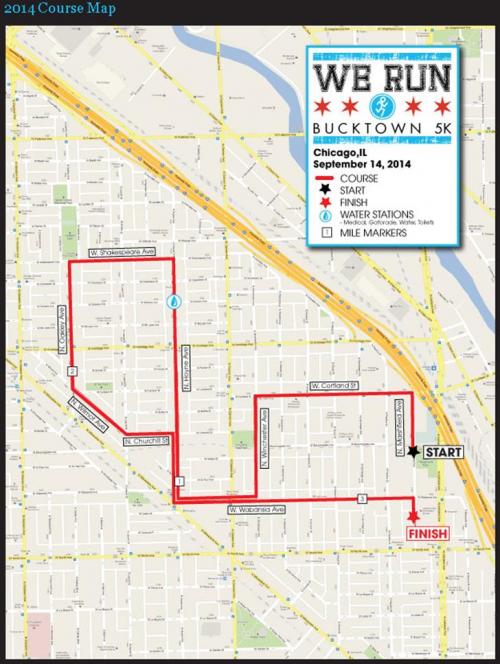 Related:
Crime Stats By District
Columnists