Cubs fans beware….rival's manager moves into Wicker Park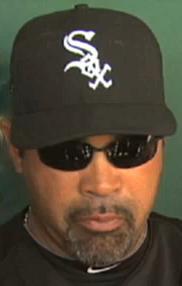 Wicker Park is getting a new well known resident. According to site workers, local shop owners and neighbors on the 1600 block of North Wolcott, Ozzie Guillen, Manger of Chicago's White Sox baseball team, is getting mail at the more than 6,000 square foot home, but there have been no sightings of the man as yet.
Talking to ESPN about the Sox's opening day on April 7, Guillen said, "Opening Day is always a pain in the butt. There's always stuff around there. It's almost the most overrated thing. But it's always nice for the fans. This day is for the fans. To me it's just another game, just thank God you have another year in the big leagues. But I think the fans should be excited. I really like this ballclub. I think the fans out there they should like this ballclub."
Be sure to report your Guillen sightings or send your Guillen photos to Our Urban Times.
Related:
Crime Stats By District
Columnists